Our attorneys think inside the box.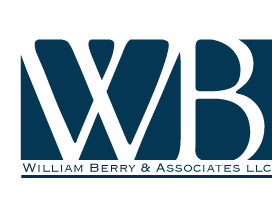 William Berry and Associates LLC provides this web site for informational purposes only. Visiting this site should not be considered legal advice. Visitors to this site should not take action without first seeking legal counsel. Visiting this site and contacting William Berry and Associates LLC does not establish an attorney-client relationship.
If you contact an attorney at William Berry and Associates LLC via e-mail or other methods of communication, do not disclose information you regard to be confidential until our attorney verifies that our firm does not represent other persons or entities involved in the matter and that our firm is willing to accept representation. All unsolicited inquiries or information received by William Berry and Associates LLC will not be regarded as confidential.


William Berry & Associates, LLC Copyright © 2015 All rights reserved.